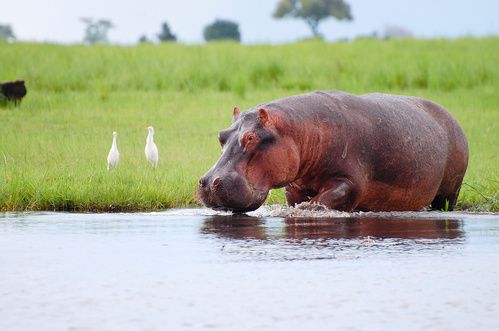 The Lord speaks…
Chapters 38-41 of Job stand out as one of the most powerful testimonies of the sovereignty of God. These chapters contain the Lord's response to the previous 30+ chapters of babbling from Job and his "friends." (Hint: If you ever come across someone named Bildad and they say they've got some advice for you – RUN!!).
This long, detailed description of the power and glory and dominion of God over all aspects of the earth- wild animals, elements of nature, even the mysterious beasts "Leviathan" and "Behemoth" – ends with Job coming to the somber and awe inspired conclusion of "I know nothing and You, O God, know everything."
The Lord, instead of engaging the pointless back and forth banter of Job and his friends discussing authority, justice for the innocent and guilt for the wicked and more, he blitzes this campfire meeting of friends with a litany of questions about the created order. All of this accomplishes one ultimate act on behalf of Job – repentance. Not so much a repentance for the sins his friends think he committed to put himself in this position, but a repentance of Job's misguided questioning of the timelessness and sovereignty of the Lord God Almighty.
After hearing the words of the Lord, Job does not need to be convinced of anything else besides the fact that he is unworthy to be in God's presence and he is incapable of comprehending even the slightest bit of what God rules over.
In the end, seeing God and hearing his voice are all Job needs. After all the suffering, grieving, arguing and bickering, the mere presence and voice of God are enough to restore Job. He forgot everything he wanted to say and remembered everything He ever was. You could say, the old was forgotten and the new was created.
We see a similar ending in the closing pages of Revelation.
Revelation 21:3-5 - "And I heard a loud voice from the throne saying, "Look! God's dwelling place is now among the people, and he will dwell with them. They will be his people, and God himself will be with them and be their God. 'He will wipe every tear from their eyes. There will be no more death' or mourning or crying or pain, for the old order of things has passed away." He who was seated on the throne said, "I am making everything new!" Then he said, "Write this down, for these words are trustworthy and true."
In the end, nothing really matters because God will make everything new. The old will be forgotten and the new will be so overwhelming and satisfying to all who are there.
I guess with Job you could say the bottom line is this: Tragedy, gloom, despair, heartache, death,
suffering and more -they are all present in this life and we don't often understand them or their timing or their level of impact on our frail lives. But in the end, none of that will remain and everything will be made new.
May we live each day knowing we are all one day closer to everything being made new!